My Boston Impression: A Dizzying Mix of Youth and Tradition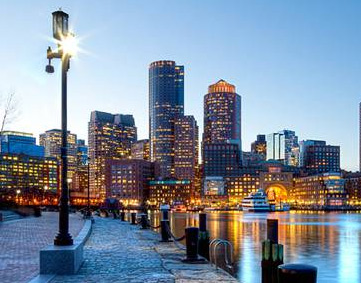 Being a closet history geek, I have always wanted to visit Boston.
Okay, okay, to be honest, years of watching Cheers on television is the real reason that I have always wanted to visit Boston. But let's not judge me and my great taste in late 80's, early 90's television shows. Let's focus on the amazing city itself. I have always wanted to visit Boston, however, the lure of the beaches in California, the money vacuum of the poker tables in Las Vegas, and the life insurance payoffs in the slopes of Utah and Colorado have always taken up my travel time. Luckily for me, a new business venture afforded me the opportunity to experience one of the most amazing cities that I've had the pleasure of visiting. What impressed me the most about Boston was not the history that permeates throughout the city, but the energy that radiated from its people. You see, the city is a dizzying mix of youth and tradition, technology and grit, and promise and promised. It is the encapsulation of the America's past and future. Part of the energy comes from the students who are enrolled at the more than 80 colleges and universities in the Boston area. Yes, you read that right more than 80. To put that in perspective, there are probably more educational institutions in Boston than there are Starbucks (side note for those of you who are unfortunate enough to be using this blog entry to write an essay/paper on Boston, this may or may not be factual, it's called exaggerating).
To call this a college town, of course, would be doing it a great disservice. It would belie the amazing food and shopping that is available in the city. As evidence of the amazing food to be had in Boston, I present my two week long diet that I had to endure after my visit to Boston. I have not had seafood that fresh and amazing since my vacation in Vietnam. I had a great time in Boston and have already planned a return trip (by plan, I mean I have bought bigger sized pants.) -submitted by Hoang H, a business traveler.