Saint Patrick's Parade of Pipers and Marshals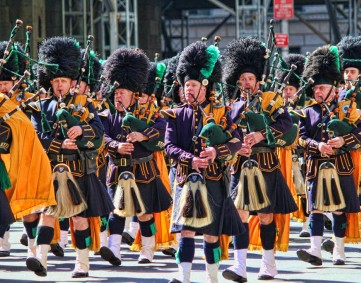 As everyone knows, Boston's Irish population represents a history of immigration and renewal that's always changing. Especially felt down along the city's barnacled wharves, in the Seaport District and South Boston, the spirit of Ireland is never further than a pub away. In March, the city of Boston puts on an enormous Saint Patrick's Day Parade, and always on the Sunday nearest to March 17th. Flanked by pied pipers and grand marshals, this annual tradition attracts up to one-million spectators.

Granted the weather holds out, a thick crowd of spectators can be expected in certain spots, particularly surrounding the Broadway subway station. It is a good idea to arrive early (the parade itself begins at 1 o'clock). Don't forget to wear a piece of green clothing, and with the right amount of Irish luck your family could have a clear view to blowing bagpipers, shining brass bands and decorated military officers, local politicians and celebrities, and elaborately designed floats.